Where will my order be sent from?
As a UK company we pack and send all orders from our UK distribution center.
Which countries do you deliver to?
We deliver orders throughout the United Kingdom, republic of Ireland and the European union. Customers can access the full list of destination countries via the drop down menu accessible on checkout.
How long does delivery take?
Depending on your exact location in the UK delivery will take anywhere from 2 - 4 days. Orders are generally posted within 24 hours of receiving payment and take a further 24 - 72 hours to deliver. Deliveries to towns and cities are usually quicker with more rural locations taking up to 4 days.
How much does delivery cost?
Orders delivered within the UK and Northern Ireland are sent via Royal Mail 1st class signed at a cost of £2.95. International orders are sent via Royal Mail recorded delivery at a cost of £7.50.
How will my order appear?
To conceal the contents of the package and maintain client confidentiality, we remove all medication from the original box and pack in plain padded envelopes with no indication of what is inside.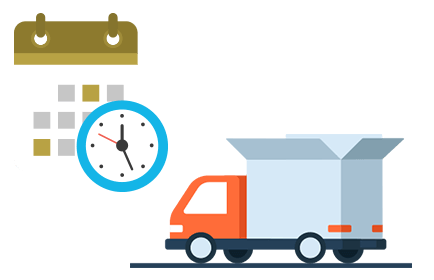 Does my order get a tracking number?
Yes, all orders are issued with Royal Mail tracking numbers. Customers are sent the tracking number assigned to their order via the email address confirmed on checkout within 48 hours of payment confirmation.
What if my order does not arrive?
If your order does not arrive in the time-frame advised email us or contact our customer support team confirming this. We will then request an urgent status update and resend the order where necessary.
What if I have any more questions?
For more information on the products and services available at our website, check out the product and FAQ sections of our website. If there's something we missed simply complete the contact us form or pick up the phone and speak to one of our customer support agents directly.